Gas supply systems and pressure reducers to the highest standards
Pressure regulators and relief stations for technical gases, speciality gases and gas mixtures.
GasTech designs, manufactures and supplies pressure reducers, gas valves and gas supply systems to the highest standards of gas purity, material resistants, constant throughflow rates and pressure. In brief – wherever technical gases, refined gases or gas mixtures e.g. in analysis, medical technology or industrial processes are needed GasTech pressure regulators and equipments are a good choice.
Our range of products includes cylinder regulators, line regulators, pressure control stations and accessories and covers virtually all engineering, high purity gases, gas mixtures and medical gases needs. Ask for our tailored designs.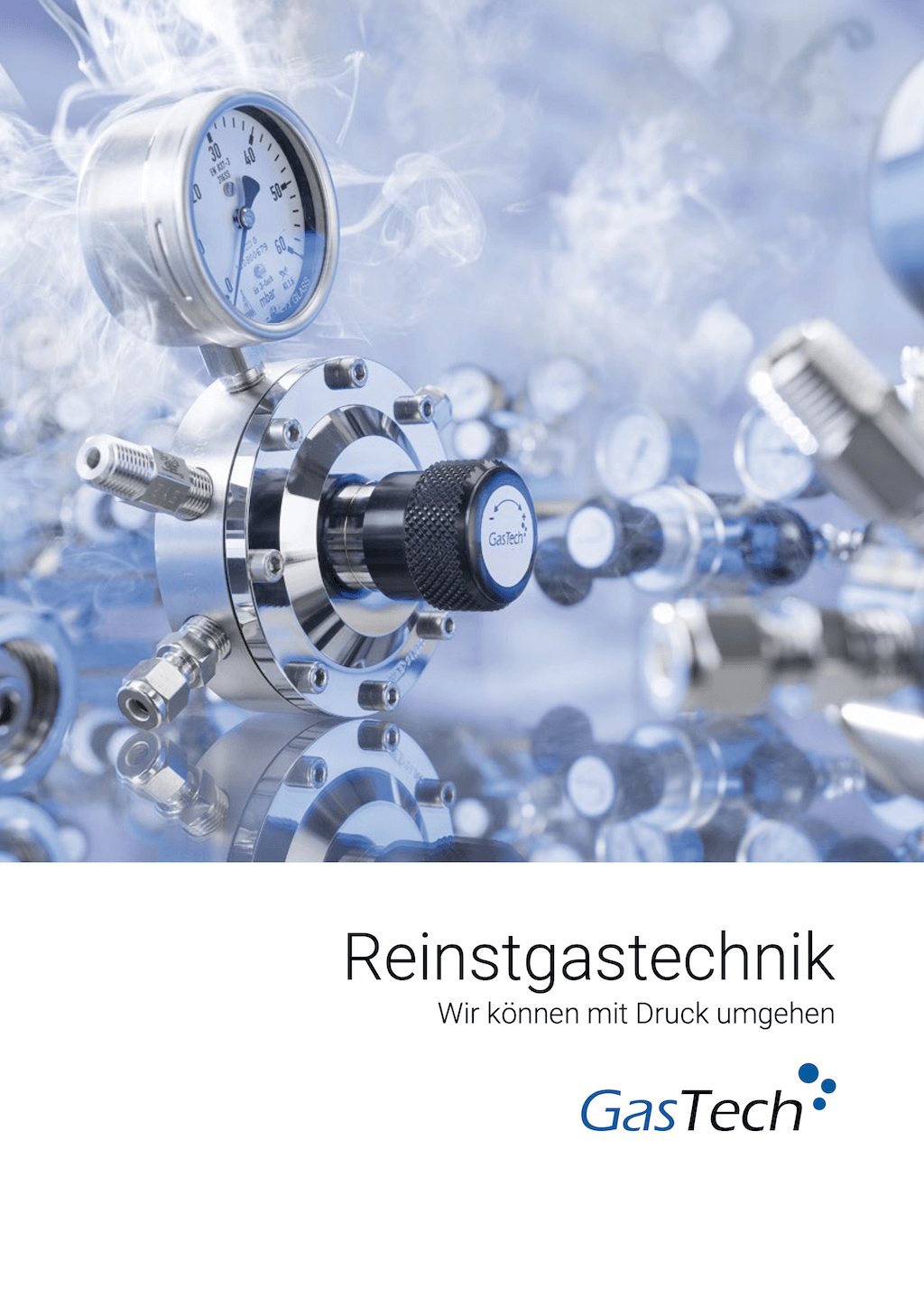 Catalogue Reinstgastechnik
"We handle pressure"
GasTech GmbH
Druckminderer – Gasarmaturen – Gasversorgungsanlagen
Sales and bill address
Schlossstr. 93
44357 Dortmund
Production and deliver address
Bonner Str. 305
42697 Solingen
Phone: +49 212 88 09 90
Fax: +49 212 88 09 99
E-mail: info@gastech.de
Internet: www.gastech.de
Our latest Terms and Conditions (09/2017):
» Terms and Conditions